COMPLIANCE
ACA COMPLIANCE MADE SIMPLE.
ACA Works Delivers Compliance
The rules of workplace management have changed. Employers are facing greater regulatory risks, increased complexity and limited resources when it comes to health plan compliance.
Go from complicated to compliant with BCC's platform. Our powerful technology, ACA Works, empowers employers to make informed and accurate decisions regarding their health plan, without having to be the expert or worry about unexpected and costly penalties. This cloud-based platform lets you access your data anytime, anywhere. Accurate calculations. Accurate reports. No surprises.

Automated Tracking
Accurate information is available in real-time through integrated record keeping, tracking & reporting system.


Seamless Integrations
Save time by importing payroll data from payroll engines to get one location for quick analysis.


Verify Eligibility
Ensure compliance with complete and automatic eligibility tracking from variable and PT employees, to rehires, seasonal, LOA and more.


Government Reporting
IRS 6055 & 6056 Reporting and filing.


Reporting Distribution
IRS 1094-C & 1095-C report distribution. CA MEC Reporting/Filing


Flexible
Configure look-back, measurement, stability and administrative periods.
Access Anytime, Anywhere
ACA Works provides the security, availability and performance you need, anytime and anywhere without having to purchase, install and maintain expensive hardware of software. An industry first, ACA Works seamlessly combines payroll, ACA Rules, and your benefit enrollment information into one place.
Our platform makes it easy to automate eligibility, validate who is not eligible and why, set measurement, administrative and stability periods, see which periods are optimal, import and configure multiple payroll systems, and much more.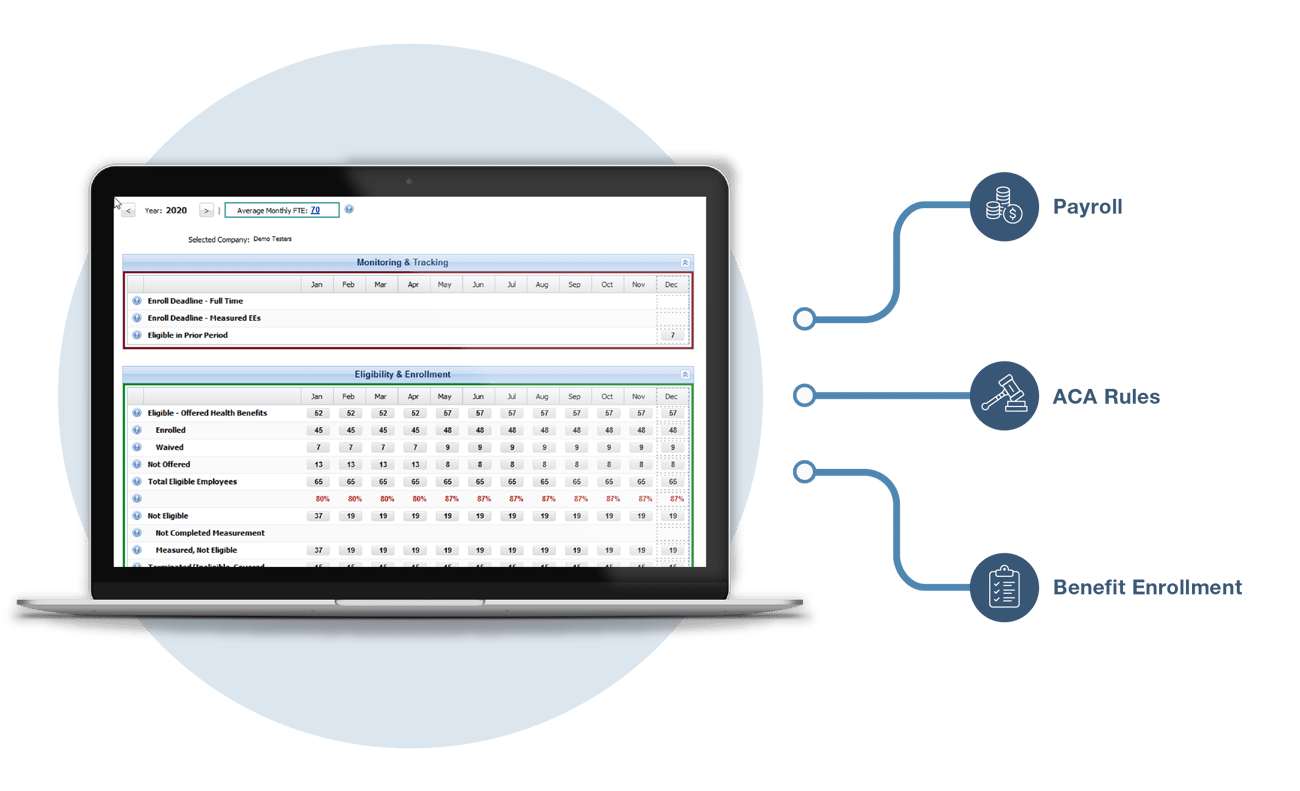 Regulations Simplified
As an extension of your HR Team, we keep an eye on the ever-changing regulations so you don't have to. Our team of benefits professionals go the extra mile to inform you of changes you might want to be aware of or consider, and consult with your team around the best configurations for your system, offering maximum impact for your employees without the added work for your HR team.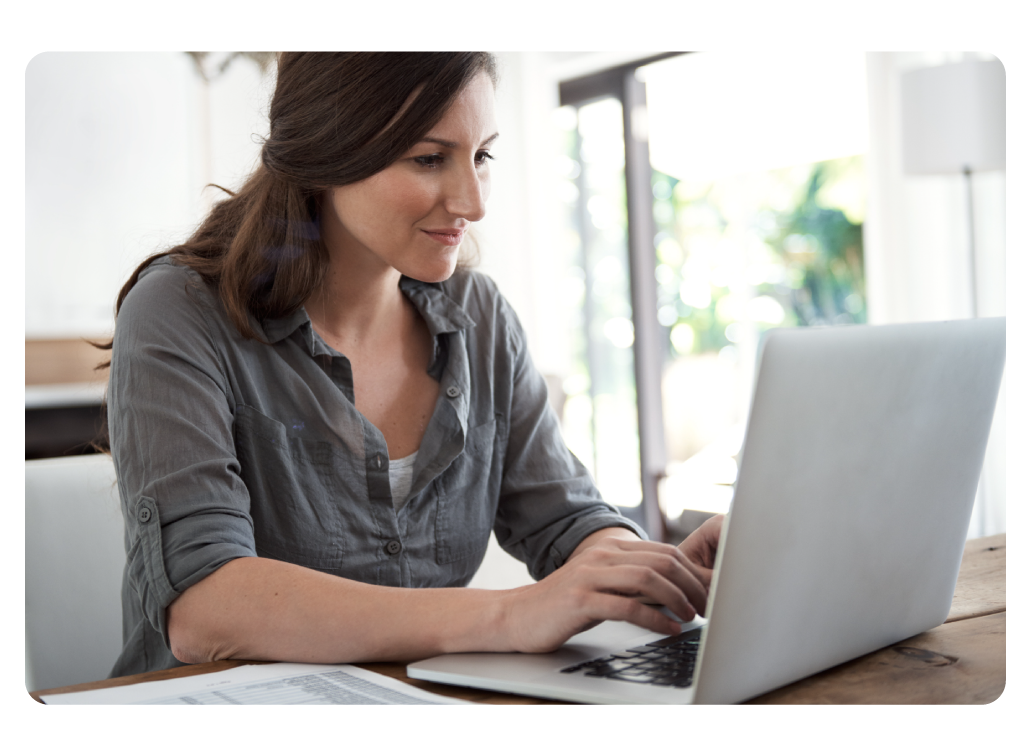 Get In Touch
We Can't Wait To Speak With You.
Fill out the form and our sales team will be in touch as soon as we are able.