REPORTING & DATA ANALYTICS
WE TAKE DATA AND REPORTING SERIOUSLY.
Reporting & Data Analytics
Today, more than ever, benefits data is the key to making informed, cost saving business decisions. And HR is getting a seat at the Board of Directors table to help senior management make those decisions.
In our BenXcel platform, every field is reportable. You have access to built-in reporting tools to generate custom reports on-demand.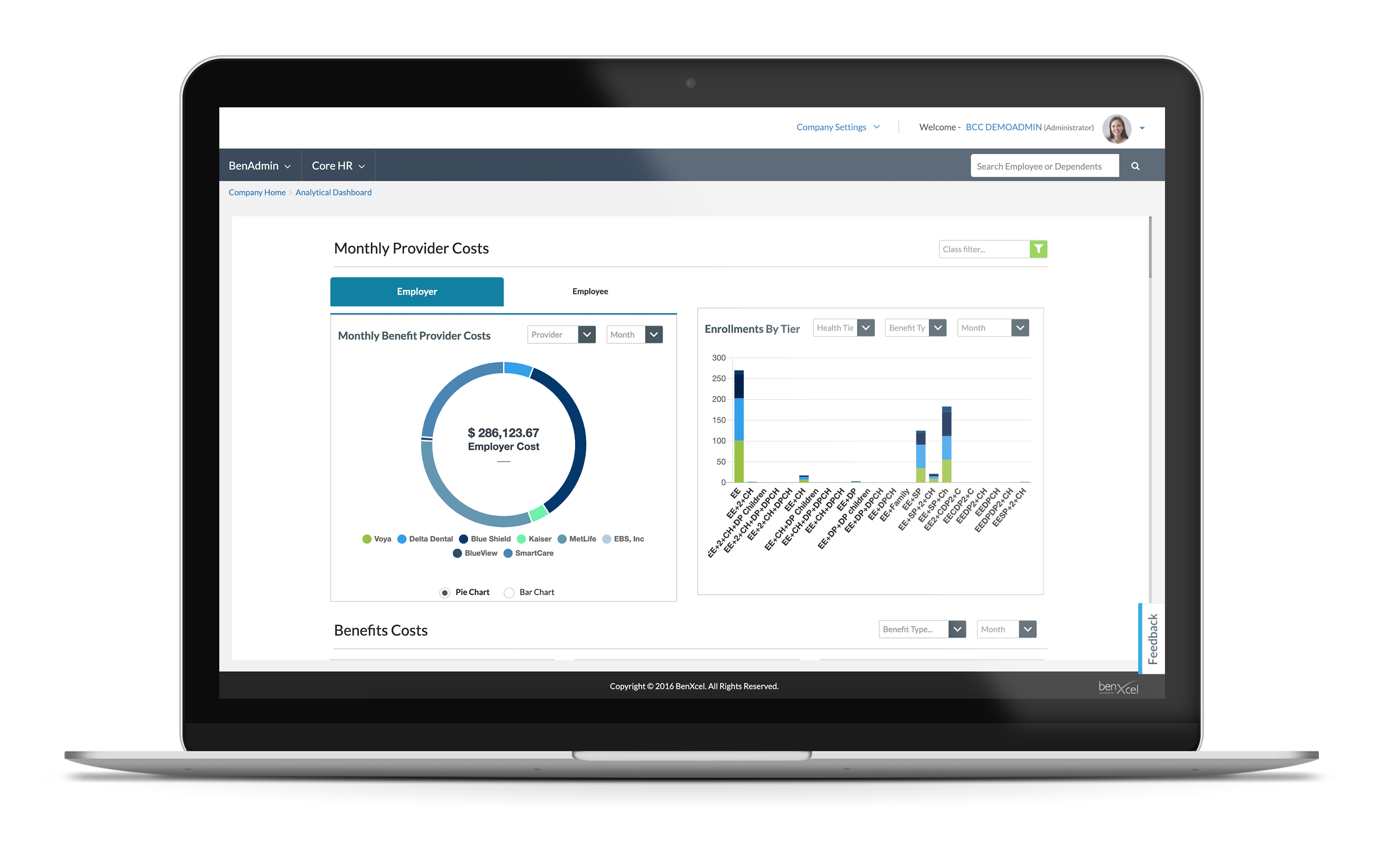 Re
ports when you need them
Our easy-to-use dashboard gives you complete visibility into your data and allows you the flexibility to quickly create reports with little to no technical expertise. And get those reports when you need them, in any format, every time, and on time.


Static & Standard Reporting
BenXcel allows administrators access to a library of standard reports and commonly used templates that can be leveraged to create or clone hundreds of reports with virtually no technical expertise.

Dynamic Reports
Our Dynamic Report dashboard gives you access to all your data to build and generate real-time, custom reports. Your specific reporting parameters can be saved for future use, cloning and recurring delivery.
Insights At-A-Glance
With BCC's Data Analytics package, you get a streamlined dashboard of key insights simply by logging in. Instantly see how many employees are engaging in your benefits, how your open enrollment is progressing, and benefits costs for both your organization and your employees. Intuitive graphs and change indicators give you the insights you need at-a-glance.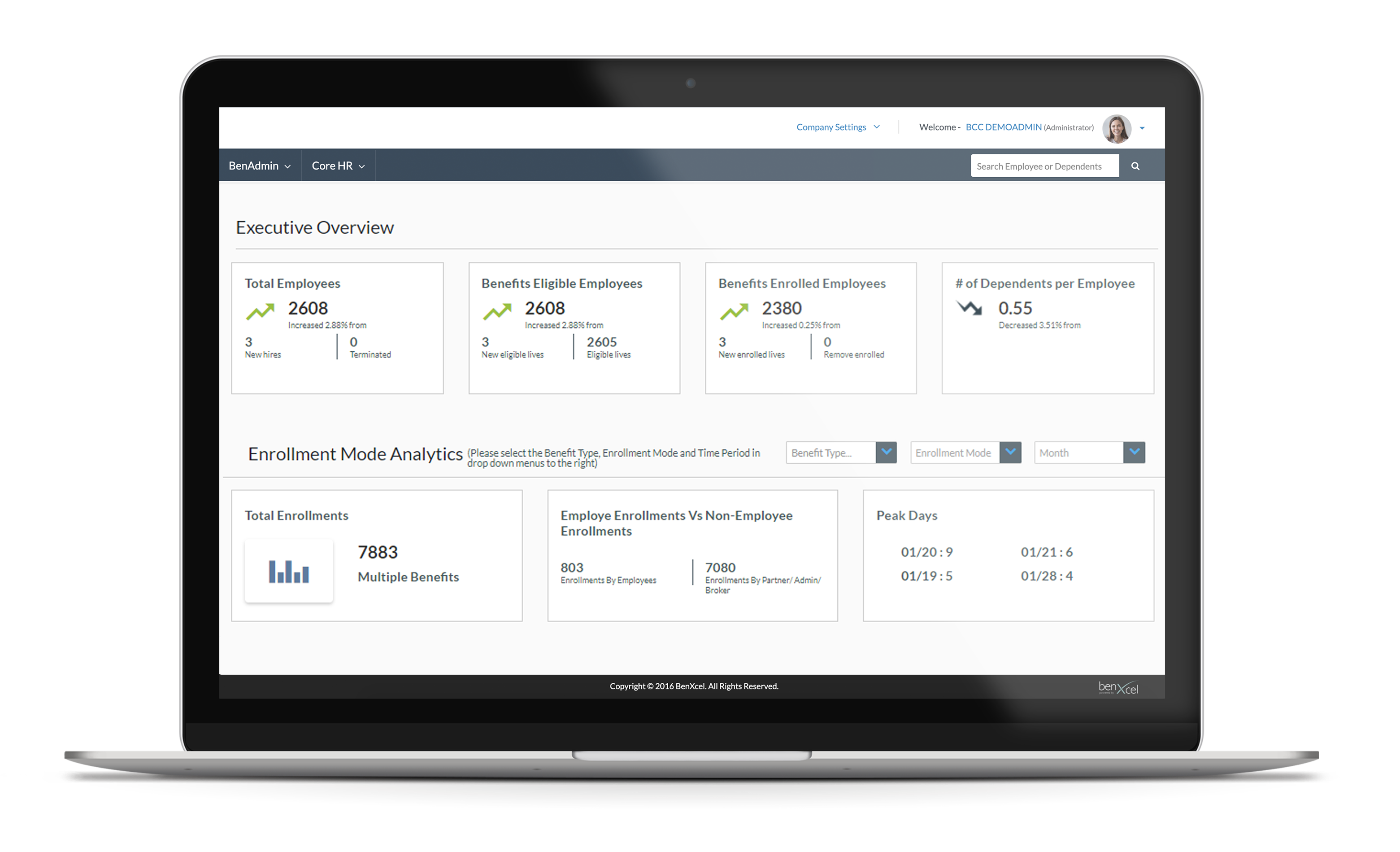 Get In Touch
We Can't Wait To Speak With You.
Fill out the form and our sales team will be in touch as soon as we are able.