INVOICING
DELIVERING COMPLEX BILLING SOLUTIONS, SIMPLY.

Simple Billing Solutions
Let's be honest. Managing benefits billing is vitally important, but it's one of your least favorite tasks. Aside from the fact that it taps valuable resources each month - managing multiple carrier bills, a variety of contribution schedules, complex coverage formulas, timely tracking of retro activity and then reconciling each coverage is painful.
Consolidated Invoicing and Billing Ready
BenXcel's financial engine consolidates all of these processes and coverages into a single, automated, and accurate invoice that is reconciled to each coverage and carrier each month. The Billing Ready feature can generate reports, giving you solutions you can trust while saving your organization time and money.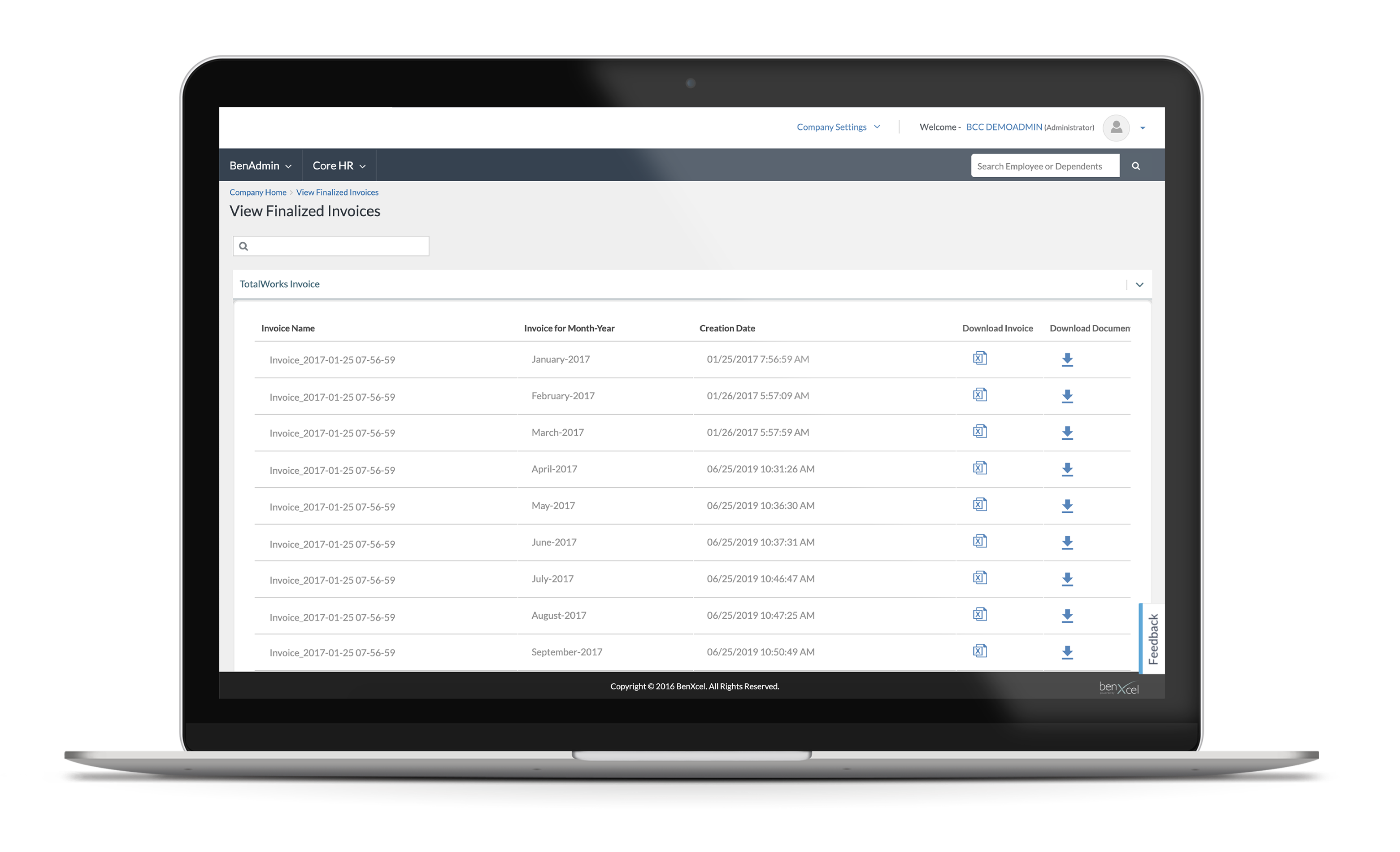 Direct And Individual Billing
Reliability, automation and a team of experienced experts is essential to managing the Direct and Individual invoicing process. Leveraging our powerful financial engine together with our rules-based platform BenXcel automates the direct and individual billing, collection and remittance process giving you peace of mind.
Service Highlights


Direct Billing
Including COBRA, Retirees, Leave of Absence (LOA), short & long term disability


Premium Billing
Premium billing and collection


Communication
Fulfillment services including enrollment materials, late notices, rate or benefit changes

Monitoring
Monitoring and tracking of all payments and user activities
Get In Touch
We Can't Wait To Speak With You.
Fill out the form and our sales team will be in touch as soon as we are able.