Free Download
Top 5 Reasons to Choose an Independent Financial Advisor
Not all financial providers are created equal. With an independent provider like Pathwise Financial Wellness, employees get holistic financial support. Learn how BCC and Pathwise team up to supercharge the financial wellness of your workforce.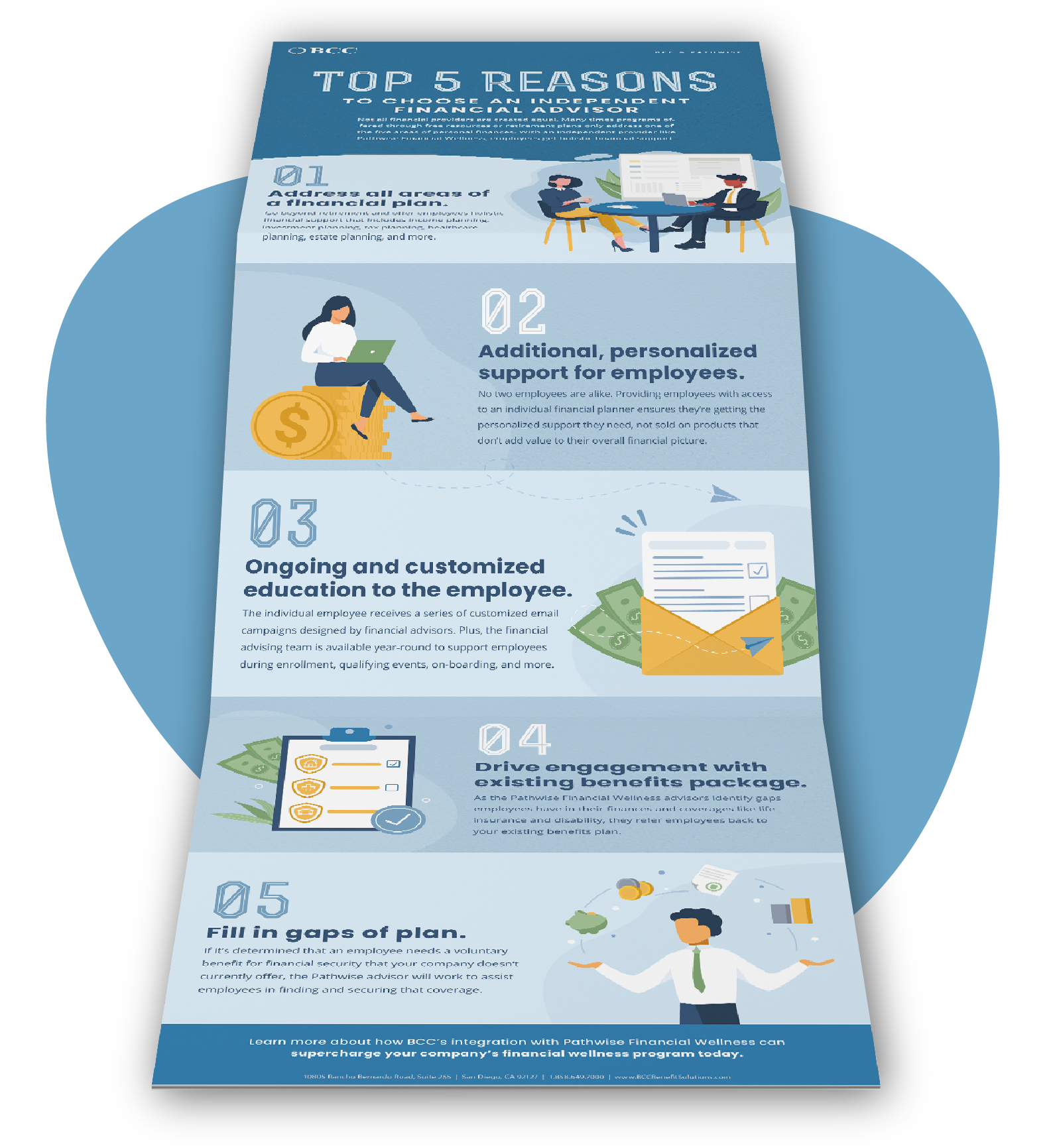 BCC + Pathwise
Delivering Holistic

Financial Support.
Studies show that 4 of 5 employees report wanting personalized financial support from their employer. Go beyond retirement and offer your employees the financial help they want and need.
Download this summary to see how BCC and Pathwise can improve your financial wellness program today.
Get access to it now!