Free Download
Engage and Educate Your Workforce on Financial Wellbeing
Studies show that 4 of 5 employees report wanting personalized financial support from their employer. Learn how BCC can help you reach and educate your workforce on financial well-being through our integration with Pathwise Financial Wellness.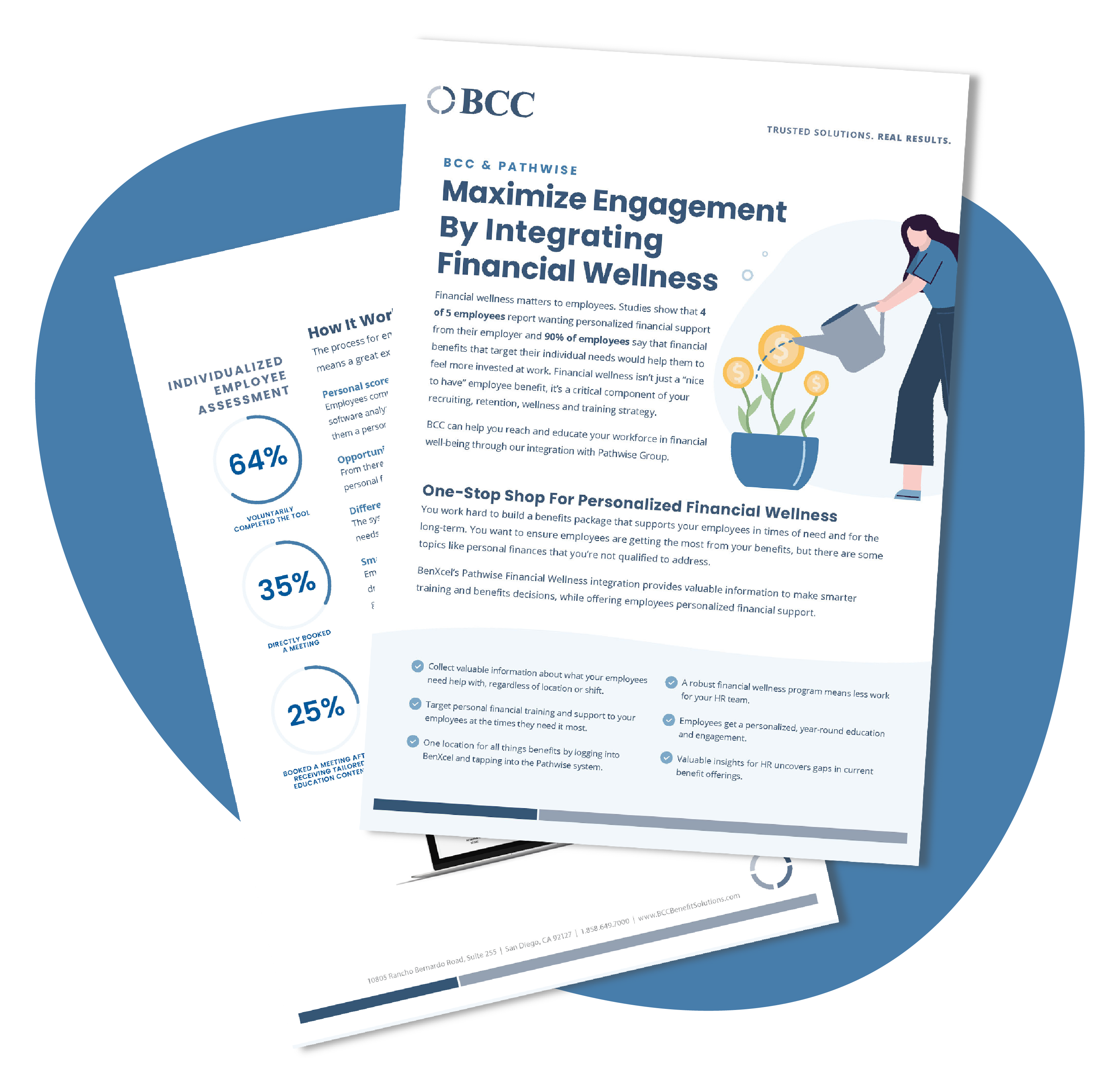 BCC Free Download
Maximize Employee Engagement By Integrating Financial Wellness
Personal finances continue to be one of the biggest stressors facing employees today, and they are losing sleep and productivity because of it. Download this summary to see how BCC can help increase engagement and improve the financial well-being of your workforce.
Get access to the summary now.